Work starts on new homes in Elm Park
Posted: 8th Mar 2017 | Written by Katrina Gilbert
---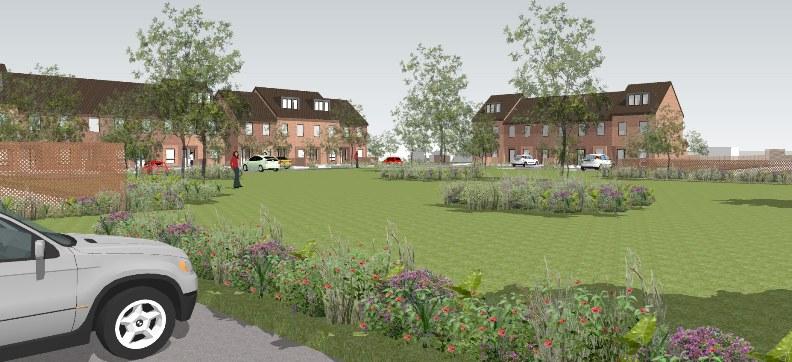 A artist's impression of the new development
Work is starting this month on a £4 million scheme to build 18 new affordable homes at Kilmartin Way, Elm Park, Hornchurch.
The scheme will see seven two-bedroom homes and six three-bedroom houses built for affordable rent and three two-bedroom houses and two three-bedroom houses built for Low Cost Home Ownership.
Deputy Leader of Havering Council and Cabinet Member for Housing, Councillor Damian White, said: "We are pleased that work is starting on this site, which is part of our programme to build 3,500 new affordable homes for Havering people.
"Hornchurch is one of the more popular parts of the Borough so providing an extra 18 houses, including some three-bedroom properties for families, will be particularly helpful."
Residents have been invited to a meeting on Thursday 15 December to brief them on the project. Council officers and contractors' representatives will be at the meeting to answer any questions.
The building work is expected to be finished by spring 2018.